< Part 86 | Part 87 | Part 88 >
Act 6 Intermission 3, Part 2 of 6
Pages 5264-5307 (MSPA: 7164-7207)
Alternate post title: Con Air – It's No Masterpiece
Alternate post title 2: John Egbert Dissects Con Air
Alternate post title 3: Ghost Butt Speculation Station
Five years and one day ago, I started reading Homestuck for the first time. I can't believe I'm still obsessed with it after all this time. Enjoy this post as a five-year celebration of sorts! I wrote the whole thing on vacation, then made a few revisions at home.
September 18 will be the fourth anniversary of my Homestuck blog post series. I think it would be fun to get to the end of Homestuck's fourth year on that day, but that's 900 pages away so it probably won't be possible unless I REALLY pick up the pace.
You pause your adventure through the afterlife because you've been at it for way too long already. You'll get back to this in a little while. You just know more of your dead loser friends are lurking in this area. You can feel their lameness emanating from beyond the grave. You can also feel it emanating from within the grave, which is good, because that's where you are. The grave.
The page that immediately follows Openbound Part 1 tells readers that we'll be getting back to meeting the Beforan trolls in not too long. Another bit that was most useful for serial readers at the time.
What we REALLY need to do is see what John's been up to. It almost feels like it's been a year since we saw him. Hell, it's probably his birthday again. When is it ever NOT John's birthday???
Um, I'm pretty sure November 2016 was way more than just a year ago.
Jokes aside, "when is it ever not John's birthday" is a damn good question. It's incredibly disorienting whenever a part of Homestuck doesn't take place on his birthday. I like to assume Harry Anderson Egbert was also born April 13, because of how much of the Candy Epilogue takes place on his birthday.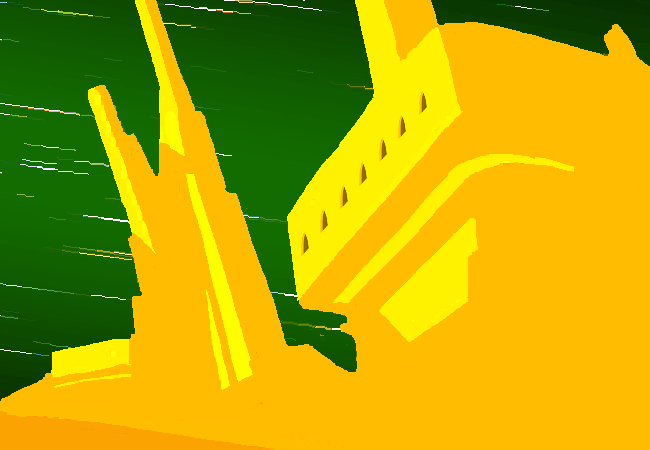 It is indeed John's birthday; his fifteenth, in fact. To celebrate, we're treated to an enormous zoom-in to the Prospitian battleship he and Jade have been living in. Act 6 Intermission 3 has quite a few lengthy art sequences, only befitting of an act that experiments HARD with storytelling style.
Continue reading