Monthly Archives:
January 2020
I'm sorry for making this, I really am. But there's no other way to say it:
Trust me, I won't let my promise of having a faster Homestuck post schedule in 2020 go unfulfilled. I really should have mentioned sooner on this blog that my laptop hasn't been in good condition since last September, which is a big part of why my posts were released so slowly in the last few months of the year. Now I've finally gotten around to ordering a new laptop, which should arrive a few days from now. My posts will most definitely be faster, for real, and I mean it this time, when the new computer happens.
< Part 101 | Part 102 | Part 103 >
Pages 6055-6110
Act 6 Intermission 5, Part 4 of 5 (probably not 6)
I'll only split Act 6 Intermission 5 into six parts if I feel I absolutely have to, like if the next post becomes insanely huge. Really don't want to ruin my Pitbull pun from my last post.
This is my first Homestuck post of 2020!!! As I've said on Twitter, I intend on releasing posts regularly (on my usual once to twice a week basis) throughout at least the first half of the year, and boy am I excited to get back in the swing of things. I've estimated that I'll reach Caliborn's Masterpiece (a significant landmark point) in May or June, which means I'll be able to make lots of progress on my Homestuck posts this year. And if I get bored of those, maybe I'll even resume my rewritten post series.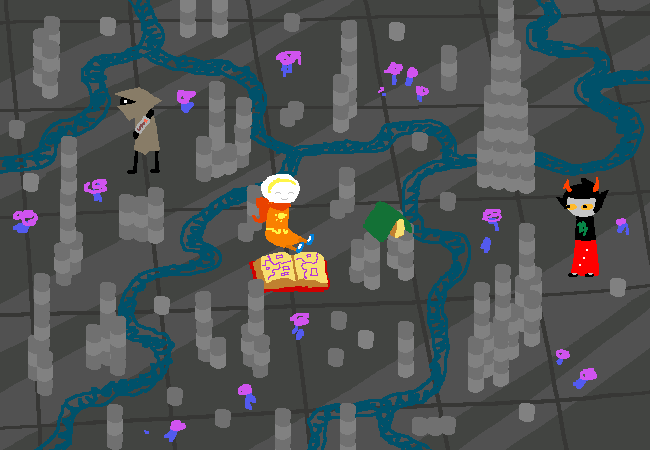 Picking up from where we left off, we're about to see what everyone's favorite lesbian couple is up to in the meteor.
Continue reading