< Part 110 | Part 111 | Part 112 >
Pages 6531-6605
Act 6 Act 6 Intermission 2, Part 1 of 4
I'm so close to the Gigapause now, I can almost smell it!
Sorry it took so long for this post to come out! I started it shortly after the last one, but I've been busy with finishing my classes the past few weeks. I now have one final exam and one project left for the semester, so I finished this post after doing one of my exams.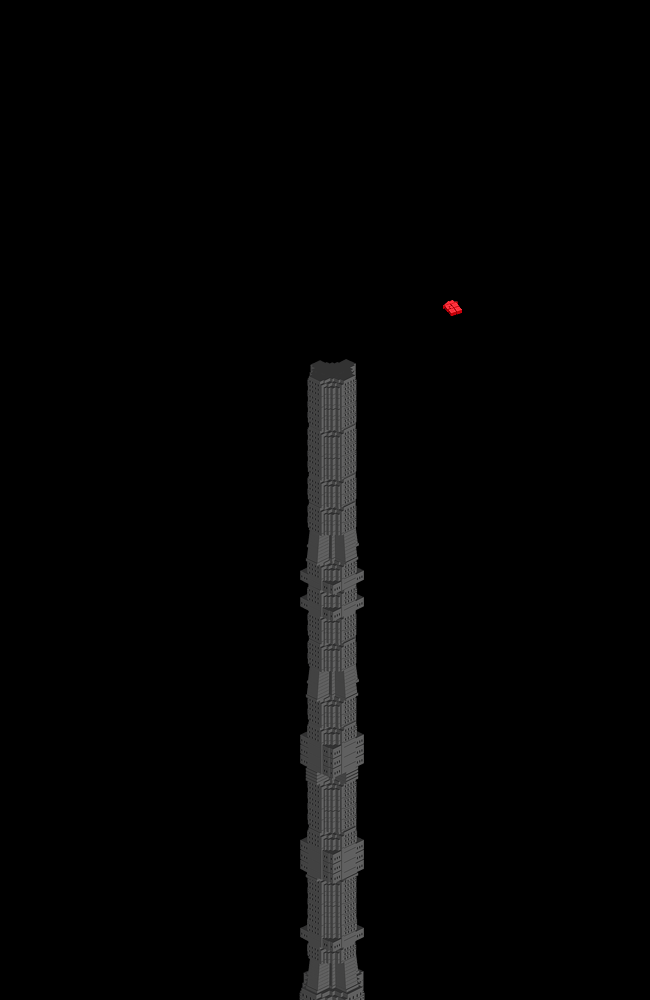 Act 6 Act 6 Intermission 2 of Homestuck opens with Crockertier Jane revealing herself to be the one who's been building the alpha kids' houses. This is a pretty cool usage of Act 6 Act 6's motif of having our heroes hack their way through the final necessities of creating the new universe. It's an odd choice for this intermission's first scene given the nonstop action scenes that follow, but it makes sense to get this information out of the way before we dive into the meat (or at least, an extremely foolish attempt at generating meat).
To further pick up right where we left off (which is how most of the Act 6 Act 6 intermissions start), we look inside the fridge in the battleship crew's living room to see Gamzee sleeping peacefully, wearing the Ring of Life with an empty alert bubble by his side to show that he's currently in the dream bubbles. While it isn't new for Gamzee to mysteriously steal things ever since he turned evil, it's very confusing to see him sleeping after apparently having done such a thing.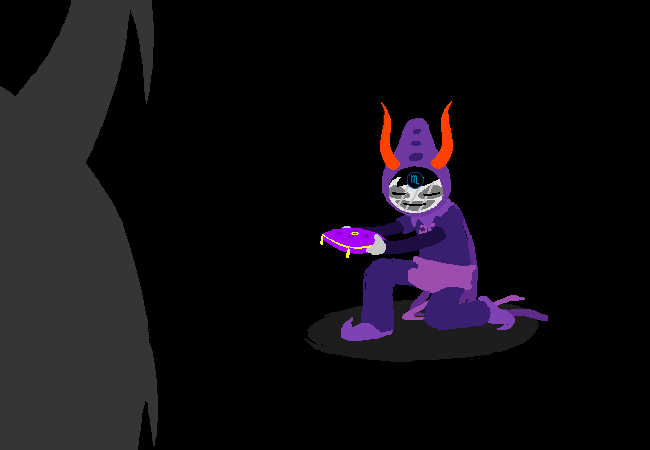 Note that Gamzee is holding Rose's velvet pillow, which he had stolen undercover on LOLAR.
The reveal of who's mind-controlling Gamzee is done in a fakeout of sorts that calls directly back to Aranea's first ever appearance. At first it may seem like Vriska is controlling him, but visual callbacks soon make it clear who's pulling the strings:
Aranea's friendly smile when she first met Jake comes off as much more sinister with her skimpy pirate dress and her two sharp teeth. Her wave doesn't come off as friendly anymore either; despite being an exact retrace of her first ever appearance, this time the wave looks more like she's about to initiate mind control shenanigans.
ARANEA: Rise, my 8ard.
Aranea cleverly reveals with this line that she's been exploiting the one loose cannon in the alpha session. Remember when Aranea talked about mysterious "acolytes" helping out in Caliborn's session without coming anywhere near the vicinity of namedropping Gamzee, and when she claimed Kurloz's religion was a bunch of harmless superstition? All this was a red herring on a narrative level: just because Aranea doesn't give a shit about the Makaras' juggalo cult doesn't mean she won't get a hell of a lot of mileage from mind controlling one of them to her whims, which is very Serket of her.
ARANEA: "Rise, my 8ard?"
ARANEA: Sheesh.
ARANEA: Aranea, if you want people to start taking you seriously, your chilling repartee is going to need some work.
There's a lot to unpack in these three lines of Aranea's external monologue. After a brief pause, Aranea realizes that "rise, my bard" sounds kind of lame and leaks out that she's lately (or perhaps always) resented that people never took her all that seriously. She's a Beforan trying to hack her way into being an Alternian, which eventually blows up in her face.
After putting on the ring, Aranea's eyes aren't the only thing that's changed. She's now smiling far, far harder than she ever has before, ready to return to the waking world after an immeasurably long time stuck in the dream bubbles.
Rolling out of a dark, barren fridge is a fitting symbol of what coming back from the dead feels like to Aranea.
Once Aranea is revived, her status as being awake in the dream bubbles is retconned to also include being asleep in the waking world. It seems that since she held onto Gamzee's dream projection when resurrecting herself, her waking body has manifested in the fridge alongside the slumbering clown.
Aranea gets a call from Meenah, her ringtone appropriately playing Fuchsia Ruler (god I fucking hate having to spell "fuchsia") from the first Openbound game to remind us of what Aranea was like when we first got to know her.
ARANEA: Shello?
MEENAH: hey twerket
MEENAH: da fuck you think youre doin
ARANEA: I have no idea what you're talking a8out.
MEENAH: bullship
MEENAH: you went after the blue nerds ring
MEENAH: you wearin it now aint you
ARANEA: I couldn't say, Meenah.
ARANEA: I do like to wear jewelry from time to time, just like you.
ARANEA: It's certainly possi8le there is a shiny new ring on my finger.
ARANEA: So what if there is?
Aranea and Meenah's last ever conversation begins with snarky banter from Aranea that heartwrenchingly reminds us that Meenah is the only person she ever saw as a friend. These two's normally humorous dynamic is reprised here in a much more emotional light.
MEENAH: aranea so kelp me god
MEENAH: you need to take that shit off right now
MEENAH: throw it in a volcano or somefin and just come home
ARANEA: First, I would appreci8 it if you referred to me as Mindfang.
ARANEA: Remem8er how I've 8een trying to make that 8e a thing l8tely?
Aranea is straight-up stealing her post-scratch self's moniker, which is funny because Vriska and Meenah are supposed to be the resident thieves. I can see where Aranea was coming from with this name theft though—Mindfang was all about using cheap tricks and shameless mind control to have her way.
ARANEA: Second, I have no intention of discarding this ring, now or ever.
ARANEA: Wheels are already in motion, Meenah.
ARANEA: Irons are heating up as we speak!
MEENAH: wheels
MEENAH: irons
MEENAH: aranea what
MEENAH: mindfang what are you even planning
MEENAH: you gonna meddle?
MEENAH: you gonna meddle i just know it UGH
ARANEA: I am just taking some initi8tive for a change.
ARANEA: Has it occurred to you that it might have 8ecome a little tiresome for me to spend eternity as a 8oring no8ody while so many others got to play important roles in determining the f8 of reality?
ARANEA: Heck, you were 8arely dead for two minutes 8efore you started assem8ling an army!
ARANEA: Even my altern8 universe self got to lead an amazing life. Which is all well and good for HER……..
ARANEA: 8ut what a8out ME, Meenah?
ARANEA: Water. 8oat. Me.
Since when was Aranea this jealous of her alternate self? Alternate self jealousy isn't uncommon among Homestuck characters, but it's rather irksome that Aranea suddenly uses it as an excuse to start wreaking havoc. She comes up with excuses upon excuses in this conversation, which I interpret in-universe and out of universe in somewhat conflicting ways—more on that shortly.
MEENAH: yo i feel you on that
MEENAH: trust me gurl
MEENAH: but you do realize youre makin a glubbin mess here
MEENAH: i mean you KNOW this shit aint like
MEENAH: part a the legit chain of events
MEENAH: you arent supposed to be there
Meenah never knew or cared too much about technical matters of paradox space, so when she can tell that Aranea isn't supposed to be in the alpha session, that's how you know the Beforan spidertroll is about to fuck up big time.
ARANEA: Of course I know that.
ARANEA: Like I said, I have a plan.
MEENAH: W)(AT PLAN
ARANEA: I'm going to take over this session.
ARANEA: And then I am going to make sure it never 8ears fruit.
ARANEA: If I can stop this universe from 8eing cre8ted, then the young Lord of Time will never have hatched in the first place.
ARANEA: I won't merely 8e defeating an invinci8le foe. I will 8e erasing all the pain he has ever caused.
This is an absolutely nonsensical excuse for relevance that makes even the worst things Vriska has ever said seem perfectly logical and sensible in comparison. It makes it easy for me to see why many readers think Aranea turning evil was forced and handwavey. But on the other hand, I don't find it difficult to put the narrative pieces together considering how she talked about basically everyone she knew (including most of her fellow Beforan trolls) as mindless puppets void of free will who served as nothing more than pieces of a story. I'm going to continue analyzing Aranea's explanation of why she thinks she can retcon Lord English's existence without complaining about the direction the comic is going in, because as fun as it is to complain about media, it's often just as fun to give it an earnest analysis. Years ago, I think I used to imagine myself spending large chunks of my late Act 6 posts complaining about the comic and almost doing an "everything wrong with" sort of thing—the times have changed a lot since then, especially since there's more recent Homestuck media that's much more fun to complain about.
MEENAH: uh
MEENAH: serk have you lost it
MEENAH: you know all youre doing is making another doomed timeline where everyone dies right
ARANEA: Of course I know that.
ARANEA: Please, Meenah. Don't insult me. I've given this a lot of thought.
The next thing Aranea casually reveals about herself is that she's secretly thought at length about how to hijack the alpha session. This again makes sense if you think about her exposition on the Rings of Life and Void, which heavily involves the alpha kids' storyline.
ARANEA: If anyone else attempted this, what you said would 8e true. 8ut I am not just anyone.
ARANEA: I am a very powerful Sylph of Light. I have had millions of sweeps to hone my a8ilities.
ARANEA: As one gifted with the aspect of light, certain outcomes will 8e prone to 8r8king in my favor.
ARANEA: And as an ancient, highly experienced sylph, I wield an unprecedented a8ility to heal.
ARANEA: A doomed timeline is really just an anatomical feature of a much larger organism. Like a capillary which comes to an end, 8ecause it has withered and died.
ARANEA: I 8elieve I will 8e a8le to heal this offshoot.
ARANEA: And with enough time and patience, I am confident I can restore its vitality to such a gr8 extent, it will effectively take over as the alpha timeline, thus reducing English to a lost footnote of paradox space.
ARANEA: Then the new alpha timeline will flourish under my immortal care. I will watch over it for eternity, assuring peace and harmony everywhere. There will 8e a new progeny of universes, and those universes will 8eget more universes, and each will 8enefit from my good grace. I will personally make sure nothing like the English mishap ever occurs again.
ARANEA: I mean, this is mostly theoretical, of course.
ARANEA: 8ut the most important thing here is that I am involved now.
ARANEA: It is vital to all our interests that I at least TRY.
Aranea is telling us that she wants much more than to go the Vriska route of defeating the big tough final boss. She wants to be the sylph of paradox space, closely watching over every universe to ever exist from here on out and trying to convince others that it's all with the intent of preventing anyone like Lord English from ever existing.
I have to say, the more I think about it, the more I realize it's exactly the point that wanting to make sure Lord English was never born is a terrible excuse. This is not me going "oh, it's bad on purpose, therefore it's good", please don't interpret it as that. It's more that I'm realizing that this newly villainous Aranea is upholding the tradition of Beforan trolls exaggerating their dancestors to the point of near unrecognizability. Vriska was always notoriously ambitious, but only to the extent of wanting to skip ahead and defeat the final boss. She never decided to use her desire to beat the final boss as an excuse to want to become a functional god of paradox space (I say "functional" because in Homestuck, "god" is typically short for "god tier").
MEENAH: aight
MEENAH: so you just totally flipped your think pan is all
MEENAH: got it
You can always count on Meenah to concisely explain Homestuck's story. Her snappy explanations of complicated bullshit are one of the funniest things about her character.
ARANEA: I appreci8 the vote of confidence.
ARANEA: Are we a8out done here?
MEENAH: no
MEENAH: so your timeline healing fantasy aside
MEENAH: your plan is to just waltz in there
MEENAH: an knock over the whole session
MEENAH: you do realize that means youll have to take down my grownup self
MEENAH: like
MEENAH: not to blow my own conch but she is arguably the greatest deadliest most stylin badass who ever lived
Meenah may not care much about technical matters, but she thinks about her post-scratch self just as often as Aranea does and thus knows well how big a risk it is to cause trouble with the Condesce around.
ARANEA: I am aware.
ARANEA: 8ut there is no one who is in a 8etter position to deal with her than myself.
ARANEA: After all, who knows you 8etter than I? ::::)
MEENAH: ok yeah but
MEENAH: you aint exactly shoppin for her mindfang
MEENAH: she got all these sick powers yo
ARANEA: It's like I said.
ARANEA: I've had quite a long time to refine my a8ilities.
ARANEA: I will have a few tricks up my sleeve.
MEENAH: man
MEENAH: this is gonna go so terribubbly
"Who knows you better than I" is another line that would come off as a friendly jab in any other context, but here it feels like Aranea is actively denying an important fact of Homestuck's reality: that there is no limit to how different two alternate timeline versions of the same person can be. It's in line with how she thinks she's suddenly a perfect replication of Mindfang.
ARANEA: Meenah, I must say your attitude is a little surprising.
ARANEA: I thought you were typically gung ho a8out such audacious escapades?
MEENAH: yeah well
MEENAH: theres audacious and then theres bald faced flipping insmanatee
MEENAH: beside
MEENAH: did you ever stop and think about me
ARANEA: What a8out you?
MEENAH: you being alive again
MEENAH: all runnin around stirring up trouble while im still a ghost
MEENAH: im gonna miss you
ARANEA: I'll miss you too, Meenah.
MEENAH: will i ever sea you again
ARANEA: I really don't know.
ARANEA: When you're trying to do the right thing, there is always sacrifice involved.
ARANEA: Remem8er? That's why we all died in the first place.
MEENAH: i guess
The emotional climax of this conversation occurs when Meenah reminds us that she and Aranea have always been close friends despite everything. Aranea reminds Meenah that sacrifice is unavoidable when doing the right thing, and Meenah says "i guess" which shows she doesn't really agree with that, but will miss her friend regardless.
ARANEA: 8esides. I'm sure Vriska would approve of my plan.
ARANEA: May8e she can explain my reasoning 8etter than I have.
MEENAH: um no
MEENAH: actually serket deuce isnt down with this at all
ARANEA: What?
ARANEA: She isn't?
MEENAH: nope
MEENAH: she thinks you bein dumb as a fuck
ARANEA: What did she say, exactly?
ARANEA: Were those her exact words?
MEENAH: dunno
MEENAH: this aint the serket twin message reelay service
ARANEA: Is she there with you?
MEENAH: yeah
ARANEA: Can you put her on?
MEENAH: no
This conversation further gets emotional when Aranea reminds us that she genuinely sees Vriska as an equal—a genetic relative who she can see eye-to-eye with in the best and worst times. Vriska apparently thinks Aranea's plan is the absolute stupidest idea ever conceived, which makes perfect sense considering how far removed it is from even the worst of Vriska's ideologies, and also because Vriska is a complex and multilayered character despite everything.
VRISKA: Can I just talk to her already?
MEENAH: no
VRISKA: I just want to say a couple things!!!!!!!!
MEENAH: call her yourself
VRISKA: I don't have a phone!
VRISKA: Here, let me talk to her.
MEENAH: NO
MEENAH: bitch dont touch my clam
ARANEA: Very well.
ARANEA: You have 8oth made yourselves a8undantly clear.
ARANEA: I will go it alone. 8ut that's what I was signing up for in the first place, I suppose.
ARANEA: Good8ye, Meenah. Take care.
Vriska desperately wants to give Aranea some last words, but Meenah's comical love for her expensive possessions prevents her getting that chance. Though I feel bad for Vriska not getting to chew her dancestor out, this brief glimpse at her frustration makes her stance abundantly clear.
Next up, Aranea does a little experiment. Noticing that Gamzee is perfectly placid under her mind control, she decides to see what happens when he is released from control. This is what happens:
Oh god, his codpiece…
It's been so long since we heard any words out of Gamzee, and this line cut short is certainly an odd one to hear out of him. He's absurdly horny for Aranea, and his facial expression and singular line overloaded with juggalo language show that Hussie has long given up on characterizing Gamzee beyond visual gags.
This right here is the only good thing Aranea has ever done in her entire existence. She may be a full-blown villain now, but she still has her standards. She regrets ever letting Gamzee speak and wisely goes to back to mind-controlling him. And my god is it best that way. Gamzee's slapstick humor in this act is pretty great if I say so myself.
ARANEA: And I thought our Makara was awful. At least he had the decency to sew his mouth shut.
In my second Openbound post, I recall mentioning that Kurloz is in some ways a less extreme version of Gamzee. Aranea amusingly remarks as much and is rightly surprised that Gamzee is even worse than his dancestor.
I like the reuse of assets from Openbound.
Anyway, now that she's done with clown experiments, Aranea gets down for business and echoes her post-scratch self's shameless mind control of lowbloods by controlling the numerous clones of Damara into telekinetically moving John and Jade's battleship. It's rather clever of her to take advantage of the absurd amount of ghosts in the dream bubbles, which characters don't really do that often.
Crockertier Jane stares at the battleship with a grim expression and chases it, establishing a rivalry between a villain and another villain. Villains fighting against each other is a surefire sign that this timeline's about to go straight down the toilet.
Is Karkat… roasting hummingbirds on a stick by a campfire, as if they were marshmallows? That's a detail I most definitely haven't ever noticed before. I'm not sure what this panel implies about trolls' eating habits, other than that maybe Karkat in his life on Alternia was used to scavenging for food? Maybe he sometimes cooked the remains of animals his lusus would kill and bring home? That makes a lot of sense now that I think of it. Weird that I somehow never noticed the visual implication that Karkat was about to eat fried hummingbirds for the many years since I first read Homestuck.
Bizarre trains of thought aside, let's analyze Karkat and Meenah's brief conversation.
When called by Meenah, Karkat is confused and starts a simultaneously apologetic and cantankerous ramble about abandoned friendships and his cosmic role. Though it's more than fair for him to be confused, Meenah cuts him off because this ramble is out of place in the action-oriented A6A6I2:
KARKAT: I KNOW, WHAT A CRAZY THOUGHT. USEFUL, PRACTICAL INFORMATION BEING IMPARTED TO ME IN SOME MANNER FOR ONCE IN MY FU–
MEENAH: shouty stfu
MEENAH: we got a whale of a problem here
This scene efficiently introduces A6A6I2's new style of character conversations, which are basically them saying in increasingly snappy was that bad stuff is going on, often accompanied by a new running gag of mouth close-ups.
Having followed the battleship that crash-landed on Derse, Jane calls Jade and tells her exactly what Meenah told Karkat:
Jane's rather verbose way of saying that bad things are happening is the first of several times throughout this act where Crockertier Jane has her more humorous side slip. Most of those moments are one-off gags to my recollection (like the hot mom joke), which is one of many instances of Jane's extremely underwhelming role in Act 6 Act 6. But enough complaining about things, let's click through the pages somewhat efficiently just like Caliborn wanted.
A mouth close-up transitioning to another mouth close-up? Now that's a creative transition device if I've ever seen one. I totally forgot how good Homestuck is at transition devices, which is a topic I discussed a lot back in my Act 5 Act 2 posts. I'm still very fond of some of the Skaian cloud transitions from then, especially the part where John stares at Hussie and Rufio's lips in utter awe.
I'm fairly certain this scene is the only time in Homestuck where a Sburb player has a regular old dream that doesn't take place in Prospit, Derse, or the Furthest Ring. I still have no idea what that's about, but I can tell Hussie couldn't resist the opportunity to put in a humorously dated (by four years at the time) reference to James Cameron's Avatar. Four years is a pretty decent amount of time to make dated movie references; in a hypothetical reality where I like Homestuck's current media, I imagine myself cracking up pretty hard if an update were to reference a popular movie from 2016, which as of this writing was four years ago.
NEYTIRI: Jake, wake up.
JAKE: Hold your horses neytiri im doing my best here…
JAKE: You know mobility isnt my strong suit what with this wobbly pair of puppet legs god gave me…
JAKE: Slumber.
ARANEA: JAKE!!!!!!!!
Hussie upholds his longtime tradition of intricately working lesser known 90's movies into the longtime plot of Homestuck while thinly parodying movies everyone knows (reducing Avatar to a guy named Jake having sex with a blue alien). He uses the sexual dream as a leadup to Jake meeting Aranea for the first time in months.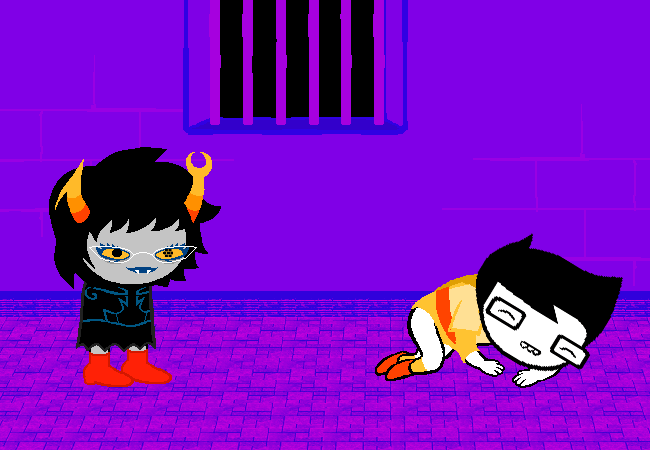 Compared to other characters, Jake has an amusingly simplistic perception of how to tell whether he's dreaming or not. It makes sense because he never got to spend a single conscious moment on Prospit before the Droll killed his dream self and the times he's spent in dream bubbles have consisted mostly of meeting wacky trolls. Until this moment, he thought of Aranea as a being exclusive to dreams, which basically every other character knows better than.
ARANEA: No, Jake. I have returned from the dead for good.
ARANEA: And I have come for you.
JAKE: G-g-g-
JAKE: Gulp. 😮
ARANEA: Surely you remem8er the first time we met? And what we talked a8out?
JAKE: Yeah.
JAKE: Um.
JAKE: Mostly?
ARANEA: I once spoke of your destiny. The one where8y you will deal the Lord of Time his first defeat. Do you recall?
JAKE: No.
JAKE: I mean…
JAKE: Maybe?
ARANEA: It doesn't matter. The plan has changed.
JAKE: It has?
ARANEA: Yes, Jake.
ARANEA: You see, in every hero of hope there dwells a gr8 hidden power, unrivaled 8y that of any other aspect.
ARANEA: And for a page, the journey to reach his full potential is longer than it is for any other class.
ARANEA: 8ut once that journey is over, how fearsome he 8ecomes!
Jake doesn't remember what he and Aranea talked about when they first met, which interestingly sets him apart from John who he normally has plenty in common with—John has an uncanny ability to remember anything that happened onscreen from his perspective, and that attachment to canon is unique to him. Aranea's assumption that Jake remembers what they talked about also says a lot about her self-importance and inability to understand how other people function. I kind of feel bad for her in that regard; her social skills are subpar even by Homestuck character standards.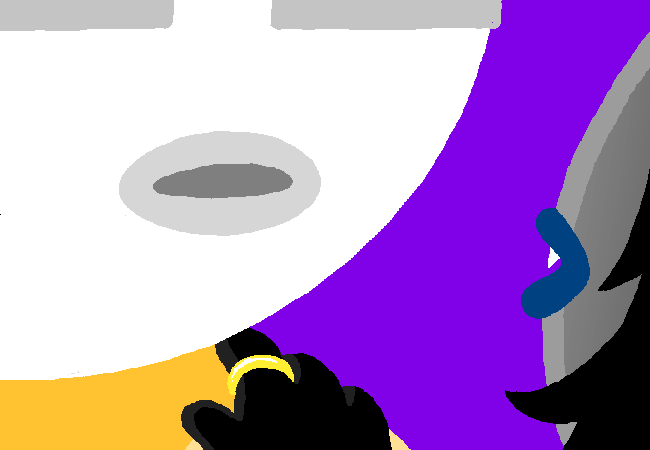 Aranea offers to heal Jake's mind and unlock his full potential in a callback to Rose and Kanaya's first date, which unexpectedly turns into a callback to one of Vriska and Tavros's many infamous scenes:
Jake flailing his arms and legs around is way funnier than it deserves to be.
Aranea once again demonstrates how surprisingly simplistic her mind can be when she tells Jake the reason she tried to kiss him. She forgot once again that Jake doesn't remember their conversations anywhere near as well as she does.
But she goes right ahead and heals Jake regardless, revealing that he's a vital part of her plan in true Serket chessmaster fashion.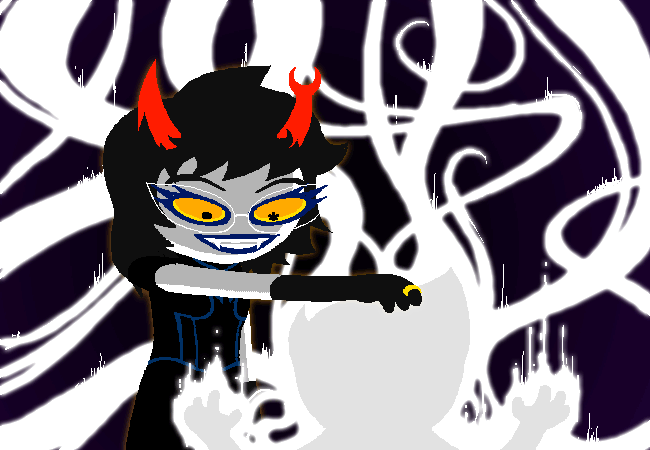 THE KISS RUSE WAS A

..

..

..

..
The Aimless Renegade may be long dead, but this scene shows that his legacy is far from forgotten. This callback puts a smile on my face and reminds me of something that some fans are relieved about: since AR was killed off a long time ago, there is no way for you-know-what (not going to let myself namedrop that nightmarishly bad "continuation") to totally ruin his character like it's done to everyone that's appeared so far.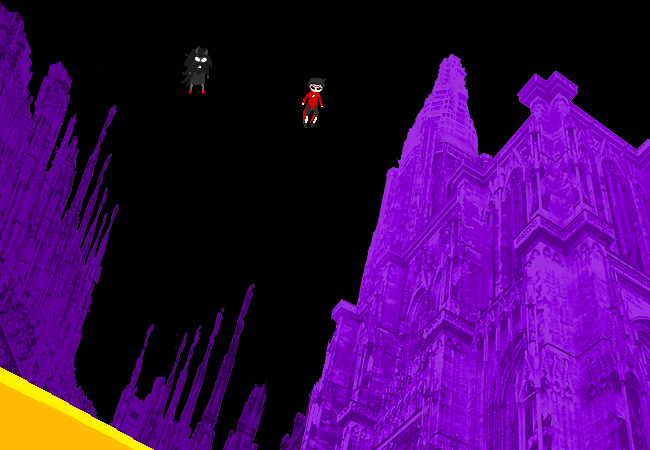 Most of A6A6I2's dialogue, this scene included, is short and humorous which I don't mind but does show that Hussie may have gotten a little tired of writing dialogue on the tail end of pre-Gigapause Homestuck. As for post-Gigapause Homestuck, I'll find out soon enough if the writing is as flawed as I remember.
The moment honoring the long-gone Renegade is quickly interrupted by a sudden massive explosion in Jake's hope powers, which sure is an action scene that exists. I'm probably not going to comment too much on the action scenes aside from pointing out methods of visual storytelling and callbacks.
Roxy notices the rumbling and doesn't hesitate to turn invisible and get out of those matriorb shenanigans, which seems like a demonstration of her newfound heroism that comes to full light in [S] GAME OVER.
Roxy then stumbles upon an angel (I hate that the MSPA wiki is why I immediately recognized those things as angels), symbolizing Jake's hope aspect in a way that calls back to the whole thing of Eridan killing angels when he wasn't supposed to. I don't really care much about classpect analysis but I just thought this was worth pointing out. This scene prepares us for a look at Jake with his full 100% unlocked hope powers:
This is it, folks. Aranea has officially broken Sburb and turned it into Dragon Ball Z. Her exploitation of the class combination of sylph and page feels somewhat like a roleplaying game, a genre the Serkets have always reveled in.
Despite being from the pre-retcon timeline, three of these sprites make it to the end of the comic, two of them in augmented form. Just thought I'd point that out.
Since Dragon Ball Z is one of those popular works of media Hussie has chosen to thinly parody, Arquiusprite and Davesprite take a moment to almost reference the "over 9000" meme which is one of approximately three things I know about that show (the others being that there are various tiers of Super Saiyan and the main character's name is probably Goku). Arquiusprite humorously subverts the reference by saying the following:
I'll end the post right here, before I can get caught up into a stupid anime tangent. I've been meaning to write a blog post about the three animes I've most recently seen and I don't think I want to do that within a Homestuck post. See you next time as I rant about how K-ON! is a gazillion times better than Lucky Star… or maybe not yet. My next Homestuck post will cover more of A6A6I2, which I don't remember all that much of.