< Part 103 | Part 104 | Part 105 >
Pages 6243-6277
Act 6 Act 6 Act 1
A YOUNG MALE HOMO SAPIEN IS TRAPPED IN HIS ROOM…
Welp, this is happening. There's no turning back now. Cookie Fonster Dissects Homestuck has now finally reached the Homosuck section. You BETTER be ready.
Act 6 Act 6 of Homestuck starts with the comic's website getting a makeover in Caliborn's style, with a flash that begins like Act 6's opening flash…
… until the curtains fade to crudely drawn dark green ones accompanied by a fart noise that leads to Caliborn horribly playing piano, ending with an obnoxiously long applause that he won't let you skip (I remember being caught so off guard by that my first time reading Homestuck). I'm glad to see this flash was successfully preserved in the move to homestuck.com; either it was translated to HTML5 or was already in that format, I don't know which. Website gripes regardless, [S] Act 6 Act 6 does an excellent job preparing readers for a saga of utter hilarity.
Homosuck opens up with a picture as mundane as can be: an unintelligent-looking fleshy birthday boy trapped in his room, standing completely still with a blank expression, and drawn in a crude "postmodern" fashion that conceals his arms, pants, and even his shoes, as the text below reads: "A YOUNG MALE HOMO SAPIEN IS TRAPPED IN HIS ROOM. THE PREMISE IS UNINTERESTING, AND EVERYTHING ABOUT IT SUCKS. HENCE THE TITLE, WHICH IS A PORT MANTEAU. CONSISTING OF TWO THEMATICALLY APPROPRIATE WORDS. THE MALE IS NOT VERY SMART. THERE IS SOMETHING ABOUT A HUMAN BIRTHDAY. AND HE DOESN'T HAVE A NAME YET? AND MORE STUPID THINGS ALONG THOSE LINES. ALL OF THIS IS IRRELEVANT." These famed words that open Homosuck insinuate that the boy doesn't have a name until now, but that doesn't matter because there are much more important things for the narrator to tell us about. As it turns out, this is not a joke, since the narrator has called himself "Caliborn" since a few years before… wait, scratch that. Caliborn hasn't actually referred to himself by his name in any Homestuck media whatsoever. Whatever, you get the idea (not that I think it's very likely you knew I was referencing my first Homestuck post ever).
I like how this was the only sprite we got of Caliborn in his god tier outfit before the Gigapause.
> HERE IS WHAT REALLY MATTERS.
A YOUNG MALE CHERUB HAS ACHIEVED TOTAL DOMINATION OVER HIS QUEST. THUS UNLOCKING HIS MAGIC MYSTERY PLANET. AND THEREFORE. GAINING SUPREME MASTERY OVER ALL EVENTS IN REALITY. CANONICAL OR OTHERWISE.
HE BECAME A GOD TIER OBVIOUSLY. IT WAS EASY, INVOLVING A TRIVIAL ACT OF SELF SUICIDE. IT WAS NOT A VERY BIG DEAL AT ALL. THAT'S WHAT HAPPENS WHEN YOU'RE THE BEST. YOU BECOME THE BEST THING QUITE CASUALLY. AND OFF SCREEN. LIKE IT'S NOT EVEN THAT IMPORTANT.
Real talk here, I still love the narrative choice of having Caliborn's ascension to god tier occur offscreen, which he proudly remarks wasn't a big deal for him. It makes sense because going god tier is the only part of Caliborn's ascension we've already seen other characters do plenty.
Caliborn goes on to narrate his rise through the god tiers (remember, that's basically the successor to the echeladder) in third person while giving us some interesting trivia about the Kiddie Camper Handysash that I think I've discussed plenty in prior posts, but is still really funny:
> WITH EACH GOD TIER HE CLIMBED.
HE GOT A NEW ACHIEVEMENT BADGE SEWN ON TO HIS KIDDIE CAMPER HANDYSASH. WHICH ALSO MAY BE A THING THAT'S NOT LITERALLY REAL. LIKE MANY OTHER THINGS. WHICH DON'T SEEM TO HAVE LITERAL REALITY, BUT EXIST ANYWAY. GETTING NEW BADGES HELPS YOU UNDERSTAND STUPID THINGS LIKE THAT BETTER. IN OTHER WORDS. THEY ARE MOSTLY POINTLESS.
LIKE GIFT OF GAB. WHICH IS ESPECIALLY USELESS TO OUR HERO. SINCE THERE IS NOBODY FOR HIM TO "TALK" TO EXCEPT FOR A RUDE CLOWN. AND ALL HIS DUMB GREEN FRIENDS, I GUESS. AND HE COULD ALREADY TALK TO THEM REGARDLESS? SO. WHAT THE FUCK.
THE BADGES ARE ALL SO SHITTY. I BARELY EVEN KNOW WHAT TO SAY. ONE OF THEM LETS YOU ACQUIRE OBJECTS WITH YOUR BARE HANDS. NO CAPTCHALOGUES REQUIRED. WOW, IT'S A DREAM COME TRUE! THERE IS ANOTHER ONE. AND I'M NOT JOKING HERE. THAT GRANTS YOU THE ABILITY TO HAVE NON AWKWARD PERSONAL RELATIONSHIPS.
I WISH I WAS MAKING THIS UP. I REALLY DO.
I think I've said before that I see the Kiddie Camper Handysash as a comedic but logical way to rid the story of its game mechanics in favor of people doing things the way regular people do. Caliborn makes this statement very clear with the new badges he reveals: one that overrides the need for a fetch modus, and one that overrides the narrative need for relationship drama.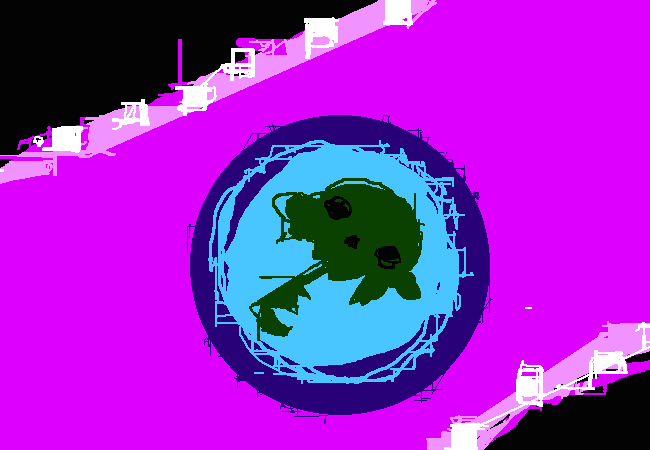 > BUT THERE WAS ONE BADGE HE GOT.
THAT WAS NOT A PITIFUL WASTE OF HIS TIME. A SKELETON KEY BADGE.
HAVING THIS BADGE MEANT THAT HE COULD AUTOMATICALLY UNLOCK. ANY LOCK HE WANTED TO!
I like to think Caliborn is one of very few Sburb players to have enough perseverance to move past the jokey meta badges on the handysash and get an actually useful one: the Skeleton Key badge. It's the only known badge that grants new superpowers instead of being just a gag, and it makes sense Caliborn is the only character known to have earned it.
INCLUDING ALL THE CONTRAPTIONS ON THIS PLANET. ALLOWING HIM TO OFFICIALLY AND PERMANENTLY ASSUME CONTROL OF. A PROPERTY OF HIS EXPERIENTIAL CONTINUUM WHICH I HAVE REASON TO BELIEVE IS CALLED. "THE NARRATIVE".
AND DUE TO HIS UNQUESTIONED SUPREMACY OVER A LOT OF THINGS. HE IS NOW ABLE TO COMMANDEER THIS ENIGMATIC MEDIUM. WHILE TOTALLY UNIMPEDED BY THE GHOSTLY VOICE OF A SARCASTIC DOUCHE.
Caliborn interestingly gives us a proper explanation of his meta powers that isn't just a handwavey tie-in with being a villain. I don't remember this at all and not long ago when writing this post, I had thought to myself whether narrative abilities are part of being a Lord of Time. It's definitely unlockable after being a god tier under the right circumstances, I can say that much.
> IN MY DREAM. I AM THIS CHERUB.
IT'S ME.
I wonder if gaining access to the meta narrative automatically grants players the ability to make SBaHJ references. That would explain the one time Doc Scratch made such a reference ("the ball, dunkass"), though that could have also been because he's part Dirk.
I HAVE TAKEN OVER THIS "STORY". AND I WILL NOW RETELL IT ACCORDING TO MY UNDERSTANDING AND LEVEL OF INTEREST. I WILL ADDITIONALLY PROVIDE AN HONEST AND BRUTAL CRITIQUE OF THE EVENTS AND THE WAY THEY HAVE BEEN SHOWN. BY UTILIZING THE MOST POTENT WEAPON ANYONE COULD EVER HOPE TO ALLOCATE TO HIS SPECIBUS. IT IS THE WEAPON. OF "SATIRE".
OH MY GOD. THIS IS GOING TO BE SO GREAT. HAS ANYONE EVER DONE ANYTHING LIKE THIS BEFORE??
*raises hand excitedly*
… well, minus the satire part, I guess. Caliborn is so great, it's unbelievable just how great he is.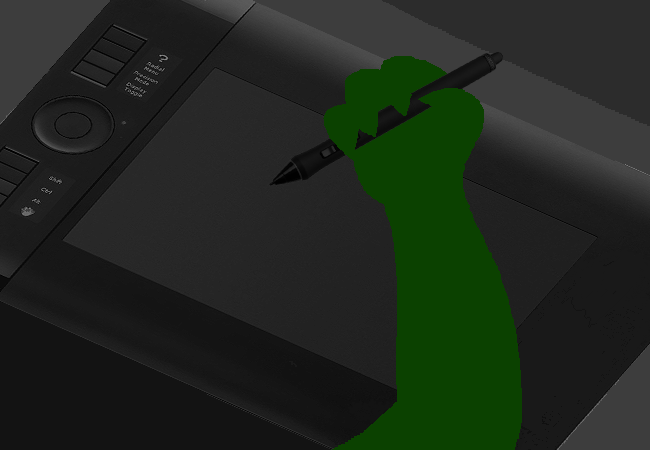 > I DOUBT IT.
ALL I HAVE TO DO. IS KEEP WORKING THE MAGIC. WITH MY FUCKING COMPUTER PENCIL. YES!!!
DRAWING IS EASY. DON'T LET ANYONE EVER TELL YOU IT ISN'T. YOU WORK HARD. AND HONE YOUR CRAFT. AND IGNORE THE HATERS. UNTIL YOU ARE IN. "THE ZONE".
See this quote right here that I put in giant bold text? That, my friends, is by far the most important quote in all Homestuck, and arguably the most inspirational quote in all of existence. It's applicable to any form of art, whether it be music, writing, drawing, acting, anything. This quote is important to remember if you're not feeling confident about whatever content you're creating. Ignoring the haters is a surprisingly important part of becoming a good artist; instead of feeling discouraged or getting talked into changing your direction to please them, you should keep doing what you're doing until you get better at art naturally, while similarly ignoring any insinuation that art is difficult. This is a quote that I think should be hanging on the wall of everyone's bedroom. Go ahead and print it in text as big as you can get it and hang that shit right up there in front of your face. I promise you, it'll make all your wildest dreams come true. I know plenty of people who once knew nothing about how to make music (or other forms of art), but constantly made the stuff they wanted to make without caring what others thought until they became absolute legends who would make Caliborn proud.
Caliborn draws John's room, and if you stop and take a look you can tell he's significantly improved in art since Act 6 Act 5. He can now create art that you can instantly recognize as an attempt to recreate John Egbert's bedroom. His evolution as an artist is truly inspirational, as I've said plenty of times before.
In the next few pages, Caliborn makes fun of the bizarre mechanical workings of the early acts in the true spirit of a Homestuck fan who's putting all his energy into convincing himself he hates it. It's self-indulgent both in and out of universe, but a necessary part of what I almost see as the true plot of Homestuck: Caliborn gradually becoming a good artist through perseverance and not caring what others think.
Skipping a few pages just like I tended to do in my early acts posts (and my early acts rewritten posts):
OK, YOU GO OVER THERE. YOU STAND THERE AND NOTHING HAPPENS.
GOD DAMN I AM GOOD AT THIS.
Amidst his self-indulgence, Caliborn takes a moment to remark how he genuinely feels he's gotten good at imitating the style of the early acts, which is a sign that his art is heading in exactly the right direction. If you think "god damn am I good at this" about something you just made, then keep making more stuff like it until you get even better just like Caliborn is doing here.
YOU GET ON THE SHAPE AND I MAKE YOU DO A DANCE. I USE THE PRINCIPLE OF "ANIMATION" TO PUT MOVEMENTS IN MOTION. SOMEHOW.
Caliborn is learning to animate alongside learning to draw, which I find incredibly cool even if he's at the barest beginning stages of animation. The next two panels show him practicing animation (he's rather quick to catch on!) under the guise of simply making fun of Hussie some more:
The next page's narration is interesting for a variety of reasons:
> MALE: EXERCISE FREEDOM TO LEAVE ROOM.
THE LUCKY MALE IS OBLIVIOUS TO HIS PRIVILEGE. OF NOT BEING CHAINED TO HIS ROOM, WITH THE HORRIBLE SISTER HE DOESN'T HAVE. THE ADVANTAGE MAKES HIM WAY TOO OVERPOWERED, AND THEREFORE HE IS WHAT SOME REFER TO AS A "HUMAN MARY SUE". THIS MAKES HIM LESS SYMPATHETIC, AND GIVES YOU ANOTHER REASON. TO ACTIVELY ROUTE FOR HIS DEATH.
Hussie (the author) seems to be using this passage to mock fans of the comic who criticize his characters of being Mary Sues simply for having privileged upbringings or otherwise positive treatment by the story. I can't blame him for making fun of such fans, because I've always found it annoying when people say Jade or Vriska are bad characters because they somehow fall under "Mary Sue". It's like, can't you criticize a webcomic for how much you enjoy it rather than its adherence to encyclopedic tropes? I digress though. Fandom satire has always been a major aspect of the cherubs' story role.
When the crudely drawn John leaves his house, Caliborn notes the following:
IT TURNS OUT THE MALE CAN LEAVE AFTER ALL. RELATIVELY UNHINDERED. BASICALLY CONTRADICTING THE ENTIRE PREMISE OF THE STORY. WHAT A JOKE, YOU SAY TO YOURSELF. YOU THE READER THOUGH. NOT YOU THE MALE.
Literal-minded as ever, Caliborn fails to see the metaphorical meaning of the title "Homestuck". John may have left his house, but he still has absolutely no cognizance of the outside world and is mentally stuck in his own residence as is standard among Homestuck characters.
Next page:
> MALE: BOGGLE VACANTLY AT THESE SHENANIGANS.
You can see Caliborn's improvement in art by comparing John's design against the appearance of his toilet, slimer pogo, and house in the background.
IT BEGINS TO DAWN ON YOU. THAT EVERYTHING YOU JUST DID. MAY HAVE BEEN A COLOSSAL WASTE OF TIME.
Does this page look familiar? If not, it damn well should. The narration on this page is a very interesting commentary on retroactively solving mysteries that's so much better executed than it has any right to be.
IT ALSO BEGINS TO DAWN ON YOU. THAT I WAS THE ONE ALL ALONG. WHO ILLUSTRATED THIS FANTASTIC CARTOON RECTANGLE. WHICH YOU REMEMBER THAT YOU SAW BEFORE SOMEWHERE. AND YOU NOW FIND THIS REVELATION TO BE. ALMOST AS RETROACTIVELY PLAUSIBLE. AS IT IS MIND BLOWING.
Here's where Caliborn starts to have a grasp on being "already here", a concept he fully masters after becoming Lord English. While here he's simply revealing himself as the one behind a one-off gag, he eventually gains mastery over all of paradox space and how the cast of the comic came into existence, which Dave eventually (actually not that many pages from now!) uses as an argument as to why he doesn't care about defeating Lord English.
IT BRINGS TO MIND A FAMOUS QUOTE. FROM A CELEBRATED POET OF YORE. THAT I THINK GOES LIKE THIS.
"WELL SHIT. THAT'S A HELL OF A MYSTERY. NO ONE THOUGHT WAS A MYSTERY. AND DIDN'T EVEN REALLY NEED SOLVING. BUT DAMN IF IT DIDN'T JUST GET SOLVED. SO NICE WORK."
– CHERUB SHAKESPEARE, PROBABLY.
I LOVE this reuse of the old running gag of citing incorrectly attributed quotes that gradually get more blatantly wrong. This misattributed quote is more blatant than anything we've seen before: it's an actual Dave quote from Homestuck, attributed to "Cherub Shakespeare". Caliborn is starting to become very good at effectively using callbacks.
God, I miss when Google was a good search engine.
IN THE INTEREST OF FULL DISCLOSURE THOUGH. WHEN DOING FINE ART. SOMETIMES IT PAYS TO CHEAT. AND FIND THINGS THAT ARE HARD TO DRAW. ON THE INTERNET. WHERE THEY ARE ALREADY THERE FOR YOU.
THIS CAN SAVE TIME. AND MAKE YOU APPEAR TO BE BETTER AT THINGS. THAN YOU REALLY ARE.
TAKE THIS ADVICE TO HEART. IF YOU WANT TO BE AS SUCCESSFUL AS ME. (NOT GOING TO HAPPEN, BTW.)
Are you taking notes on how to make art??? Jesus, get a fucking pen. Caliborn is telling you that it's perfectly OK for your art to be at least partly derivative of something else, because it's basically impossible for art not to be. It's a big reason why I think copyright laws as they stand are absolute bullshit that gets in the way of freedom of art and is only good for greedy corporations.
> ANYWAY, BACK TO THE STORY.
AFTER AN ENDLESS PARADE OF UNAMUSING AND INCONSEQUENTIAL EVENTS. FINALLY SOMETHING HAPPENS.
YOU WILL FIND THIS IS CUSTOMARY FOR THIS TALE. LOTS AND LOTS OF STUPID UNIMPORTANT THINGS HAPPEN. THEN FINALLY OUT OF NOWHERE. A STUPID IMPORTANT THING HAPPENS.
A METEOR APPEARS WITHOUT EXPLANATION. IT IS HEADED DIRECTLY FOR THE MALE. THERE IS NOTHING HE CAN DO BUT ACCEPT HIS FATE. LOOK. HE DOES NOT EVEN TRY TO FLEE, BECAUSE HE IS AN IGNORAMUS.
Here's more of Caliborn satirically critiquing the structure of Homestuck by somehow saying it's a bad thing for important plot developments to come when the reader least expects it. Hussie obviously had a lot of fun writing this satire of what some readers hate about his comic.
And then in true anticlimactic fashion, the meteor blows up John's house and he dies because Caliborn still has yet to learn how to tell a truly compelling story.
YOU (HE) ARE THOROUGHLY MURDERED BY THE EXPLOSION. YOU (NOT HIM) ARE STUNNED AND YET UNDERWHELMED BY THE MOMENT OF ANTICLIMAX. AS YOU CONTINUE TO BOGGLE VACANTLY. YOU REAFFIRM YOUR SUSPICION. THAT NOTHING YOU JUST DID MATTERED AT ALL.
God damn, I miss hearing snooty meta bullshit from Caliborn instead of Dirk. I miss Caliborn in general and I want official media to feature him in some way, or at least some attempt at writing him.
> CONFIRM THE KILL.
YOU (I) PRODUCE PHOTOGRAPHIC EVIDENCE OF THE SLAUGHTERED MALE BODY. HE IS INDEED DEAD. AND WILL STAY DEAD FOR THE WHOLE STORY. ONLY HIS GHOST WILL SHOW UP NOW AND THEN. IN A BLURRY FLASH OF LIGHT. TO HAUNT ME PERIODICALLY THROUGHOUT HISTORY. (BUT I WILL SAY MORE ABOUT THAT LATER.)
YOU (YOU) THINK THE ABOVE GRAPHIC LOOKS FAMILIAR. YOU THINK YOU HAVE SEEN THIS GREAT DRAWING BEFORE, IN A DIFFERENT CONTEXT. YOU SEE. THIS IS WHAT MASTER STORY TELLERS REFER TO AS A "VISUAL CALLBACK". TRULY EXCEPTIONAL PROFESSIONALS OFTEN WILL TAKE AN OLD DRAWING THEY DID. THAT SHOWS A SIMILAR SITUATION. AND DO A COUPLE OF HALF ASSED THINGS. LIKE CHANGE THE COLORS. TO MAKE IT SLIGHTLY DIFFERENT.
YOU (STILL YOU) OBSERVE THAT THIS INGENIOUS FEAT OF LAZINESS. MAKES THE REPEATED THINGS SEEM MORE PROFOUND AND MEANINGFUL THAN THEY ARE. FOR REASONS YOU DON'T UNDERSTAND. BECAUSE THEY DON'T EXIST. THIS IS A TRADE SECRET AMONG SKILLED ARTISANS SUCH AS I.
PLEASE TRY TO KEEP THIS ON THE DOWN LOW. AND NOT TELL ANYBODY. IT CAN BE OUR SECRET. THEY DON'T EVEN NEED TO KNOW!
On the surface, Caliborn seems to just be making fun of how overloaded Homestuck is with random callbacks. But if you compare this illegible drawing to his art a few pages prior, I think he's also doing this to show off how far he's come in learning to draw. His art style is a considerable step up from what it was in his earliest attempts, which is very much worth celebrating.
THE END. OF ACT 1.
Caliborn ends act 1 of his story by complaining for the umpteenth time about Homestuck's act structure and gloating villainously until this happens:
HA HA HA HA HA HA HA HA HA HA HA HA HA HA HA HA HA HA HA HA HA HA HA HA HA HA HA HA HA HA HA HA HA HA HA HA HA HA HA HA HA HA HA HA HA HA HA HA HA HA HA HA HA HA HA HA HA HA HA HA HA HA HA HA HA HA HA HA HA HA HA HA HA HA HA HA HA HA HA HA HA HA HA HA HA HA HA HA HA HA HA HA HA HA HA HA HA HA HA HA HA HA HA HA HA HA HA HA HA HA HA HA Ha ha ha ha ha ha ha ha ha ha ha. oh. whoops.
In an unexpected callback to WV's subplot in Act 2, Caliborn accidentally opens the capsule in his command station and notices a few things left behind by his good friend Andrew Hussie. I don't think I ever noticed before that these plastic horses are the same ones he eventually uses for the horse scene in his masterpiece. It boggles my mind to imagine how long ago Hussie must have conceived the events of the Masterpiece, especially because it was released after I had first read Homestuck.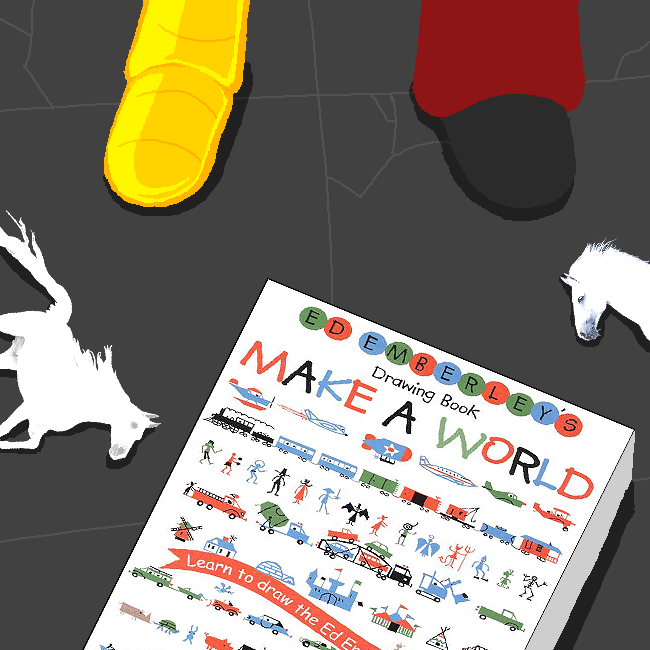 Lil' Seb kindly advances the story using the ==> button while Caliborn stops to examine the supplies that came from the capsule—items that each obliquely foreshadow what he'll get up to in his next few sub-sub-acts.
WHO IS THIS EXTRAVAGANT BITCH.
IS SHE PARTLY A ROBOT. SORT OF LIKE ME. OH, SHE SEEMS TO BE AN ARTIST TOO. ALSO LIKE ME.
DID SHE DRAW HERSELF?? I DON'T SEE HOW THAT'S POSSIBLE. CONSIDERING SHE IS FICTIONAL. AS WELL AS A GIRL. SOME OTHER VERY SKILLED DRAFTSMAN MUST HAVE DRAWN IT. BUT HOW DID HE MAKE IT LOOK LIKE SHE IS COMING OUT OF THE PAPER? WHEN I TURN THE BOOK. THE IMAGE STAYS FLAT. AND THE ILLUSION IS EXPOSED. I WONDER IF THE SORCERER OF THIS SO CALLED "MANGA" REVEALS THE NATURE OF HIS WIZARDRY INSIDE THE TOME.
WHY IS THE FRIENDLY BITCH LOOKING AT ME LIKE THAT. WITH THE LARGE GLASSY EYES, AND SHINY FACE. IT'S MAKING ME HAVE WEIRD FEELINGS IN MY BODY.
I HAVE TO PUT THIS DOWN.
Caliborn is especially confused by the copy of How to Draw Manga and amusingly comes to realize basic facts about how art works after finally having a somewhat reasonable grasp on how to draw.
If you need instructions on how to get through Act 6 Act 6, check out the enclosed instruction book.
Finally, Caliborn finds an Act 6 Act 6 supercartridge expansion pack in the capsule, which confuses him the most out of anything so far. I must say, the cartridge has really cool cover art in a style that I wish Homestuck was drawn in more often.
This image tells us in-story how the rest of Act 6 is going to be structured (or at least, how it was originally going to be structured before A6A6A6 was taken by [S] Collide instead). I suppose now's a good time to mention that Hussie claimed in his recent essay about the epilogues and the future of Homestuck media that the concept of intermissions from this point onward is deconstructed to give a message about storytelling structure. I doubt that's all he intended when he divided Act 6 Act 6 that way—he pretty obviously needed to expand his comic while keeping it seven acts as he originally envisioned and thus came up with these act act acts—but I do like the comparison he made to how the epilogues deconstruct the concept of stories needing an epilogue to wrap up loose ends.
When Caliborn realizes he'll only get a few brief turns taking over the narrative, he takes revenge by stuffing the cartridge full of special stardust and candy corn to ensure that things won't go as planned for our heroes until the retcon comes about. Honestly, it's insanely weird that I'm this close now in my Homestuck posts to the retcon, and I do mean the retcon.
And to conclude Act 6 Act 6 Act 1, Caliborn plugs in the newly clogged cartridge and signs off with the following words:
YES. PERFECT. "THE SHOW MUST GO ON." SO AS TO QUOTE. ANOTHER FAMOUS CHERUB. THOUGH I'M NOT SURE WHICH ONE. PROBABLY A SPORTS LEGEND, I WOULD GUESS.
WHILE I PAUSE TO GATHER MY THOUGHTS. FOR MY ACT 2 TIRADE. PLEASE ENJOY THIS INTERMISSION CARTRIDGE, OR WHATEVER IT IS. WITH ITS "EXCITING NEW GAMEPLAY FEATURES".
I HOPE IT DOESN'T HAVE ANY PROBLEMS OR ANYTHING!
This is one hell of an ominous ending for a mostly self-satirical act.
Recap of Act 6 Act 6 Act 1 (no reason not to do it): this sub-sub-act is basically the introduction to the new handling of Caliborn's subplot and the rest of Act 6, with a small progress report on his ascension to ultimate power and a bunch of incredibly wise tips for aspiring artists.
See you next time as Act 6 Act 6 Intermission 1 kicks off with an infamous psycheout flash.